 FROM STRESS AND OVERWHELM TO A HOLISTIC AND FULFILLED LIFE EXPERIENCE
Embark on a journey of self-discovery and transformation as you awaken your 7 chakras through daily meditations, affirmations and visualisations, turning every week into a powerful and spiritually enriching experience.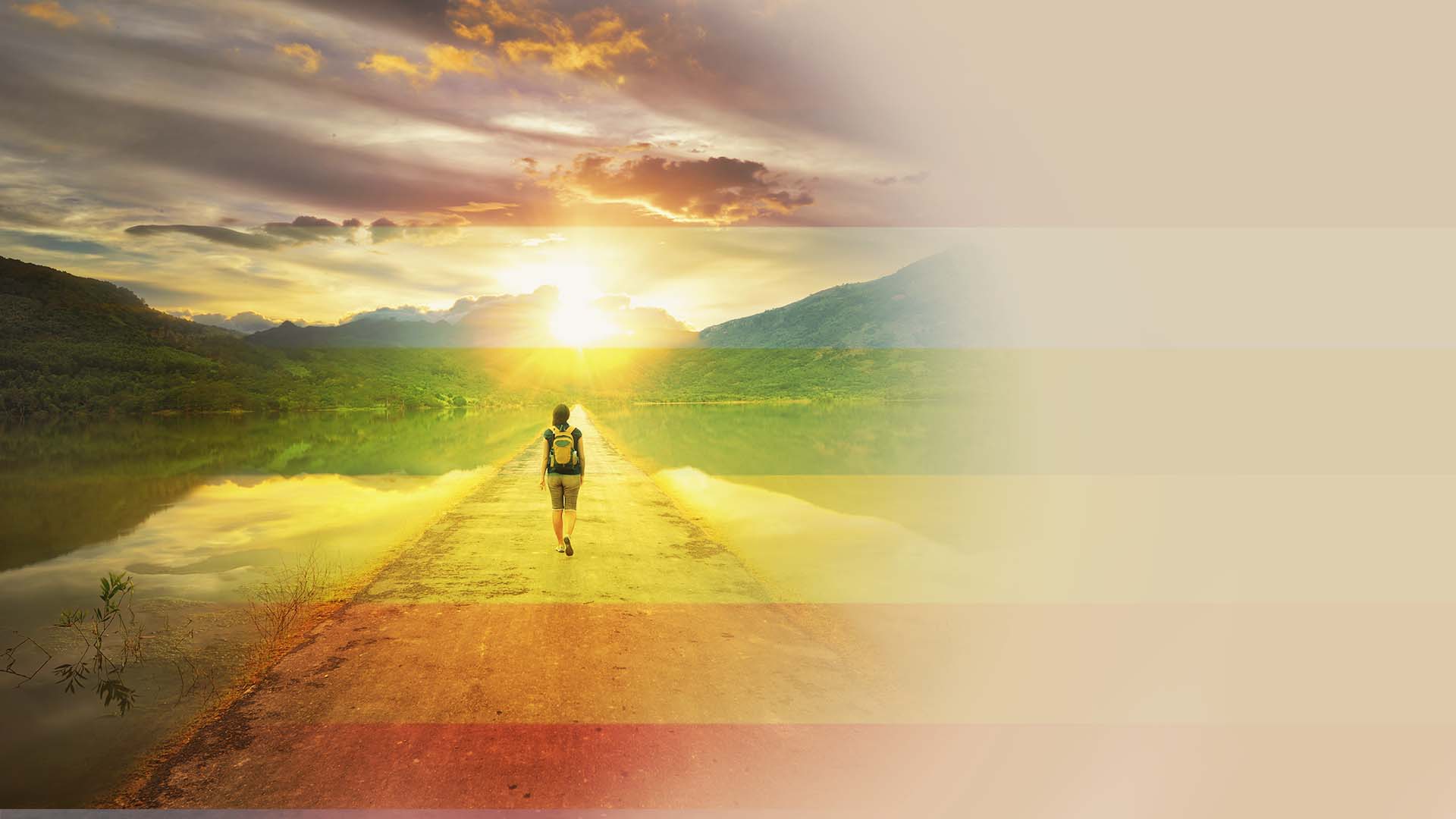 The Challenge starts on October 2, 2023
:
Awaken Your Dormant Potentials with Daily Guided Meditations, a new Focus, and Accountability for just 20 € a Month.


CHANGING YOUR LIFE DAY-BY-DAY
Imagine starting each day full of energy, joy and balance.

In the hustle and bustle of modern life, stress, overwhelm, and a sense of disconnect have become all too common.
If you're feeling the weight of these challenges, you're not alone.
But what if we told you that there's a transformative journey awaiting you – a journey that leads from stress to serenity, from imbalance to harmony, and from disconnection to a profound sense of fulfillment?
Enter the Holistic Chakra Activation Challenge, a revolutionary program designed to address the root causes of these struggles and guide you towards a life of holistic well-being and self-realization. Led by renowned expert Dr. Shai Tubali, this challenge offers a powerful solution that taps into the ancient wisdom of chakras while embracing modern techniques for a comprehensive and effective transformation.
Through the daily practice and focus you'll awaken dormant potentials, release stagnant energies, and uncover new insights about yourself.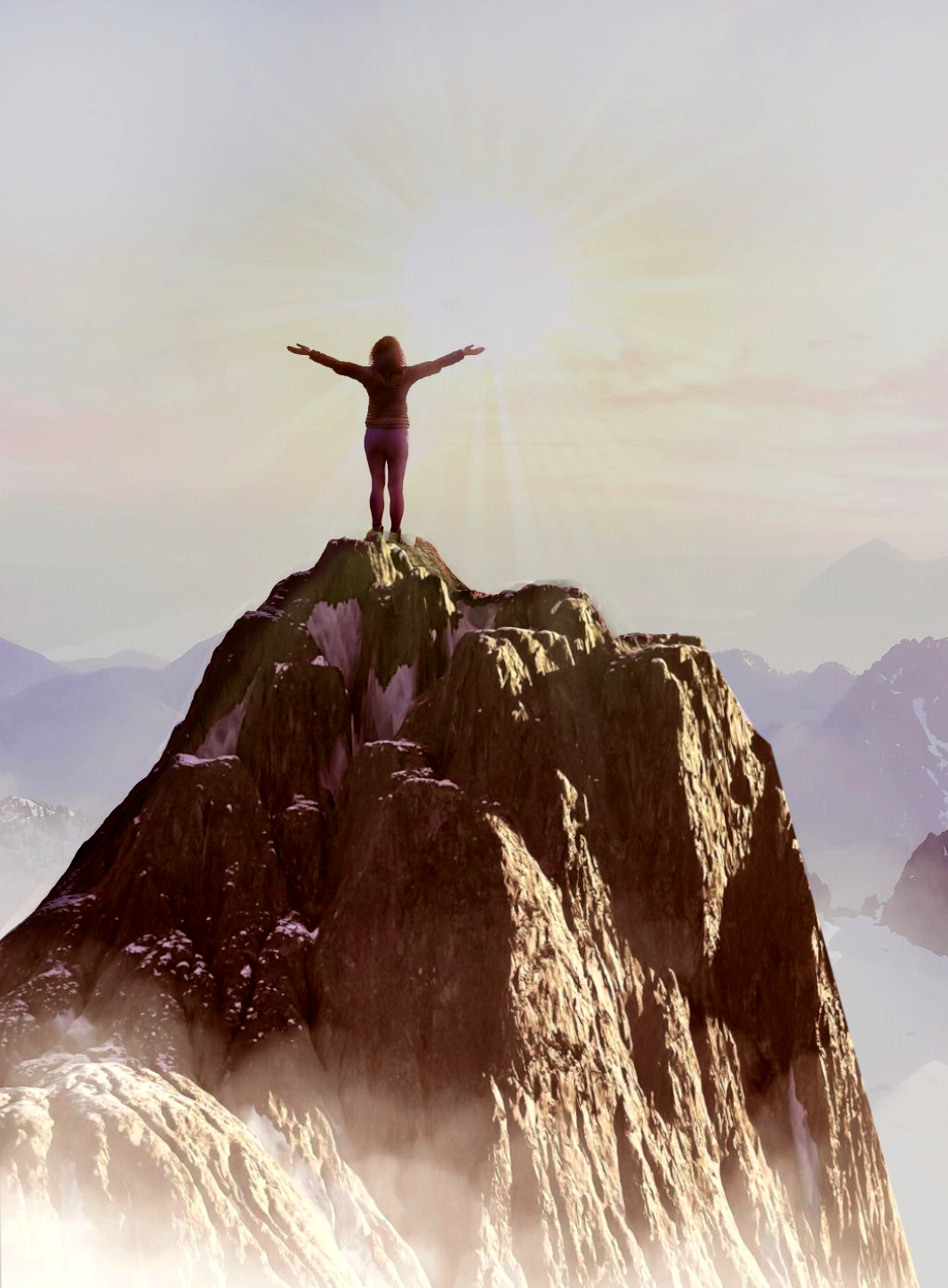 WHAT AWAITS YOU
Benefits of this challenge 
Imagine this: dedicating each day to the nurturing and awakening of one of your seven chakras – the energy centers that define your physical, emotional, and spiritual dimensions. These chakras hold the key to unlocking your innate potential, but in the midst of daily chaos, they often remain dormant or imbalanced.
Personal Transformation
This Challenge is your gateway to a new way of living – a journey that harmonizes your body, mind, and spirit through daily meditations, affirmations, and visualizations. By addressing these dimensions individually and holistically, you embark on a profound process of self-discovery and renewal.
A Tailored Solution for Our Modern Challenges
What sets this challenge apart is its adaptability to your lifestyle and needs. Whether you're seeking stress relief, emotional stability, mental clarity, or a deeper spiritual connection, the challenge gradually activates and harmonizes all centers of your being.
Holistic Alignment & Self-Fulfilment
The wisdom of the chakras goes beyond is a roadmap to unlocking your inner potential. As you engage with each chakra, you'll find yourself gradually shedding stress, embracing emotional balance, and connecting with your true essence. It's a holistic approach that transcends quick fixes, offering sustainable transformation.
Expert Guidance
Benefit from the wisdom of Shai Tubali, a seasoned expert in chakra work. His teachings provide you with profound insights into your innermost and the practices that empower your year-long journey.
Accessible and Sustainable
Integrate energy work seamlessly into your daily routine, sustaining your well-being throughout the year. The All-Year-Round Chakra Activation Challenge demonstrates that enhancing your life doesn't require huge time commitments. Small, consistent efforts yield remarkable, lasting results.
What participants of Challenges with Shai Tubali say:
"Shai has an incomparable way to share complex subjects, that we cannot grasp with the mind but only with the heart. The fact that I identified in so many layers and levels made the listening a great joy to me. As far as I can say I profited a lot from this challenge. Thank you!"
"Thank you Shai and your whole team from the bottom of my heart for this path you have opened for us. You are only one step away from ease and just don't know it. I have learned more in this challenge than in my whole life, the highest knowledge that every human being should have. I am happy to pass this knowledge on to people who are around me when they want to. I myself feel that I am becoming calmer and calmer and that I AM and can simply trust my life, because now everything is always okay, no matter what. I have also started the challenge again. It will now continue to accompany me and open up more and more aspects of my being. <3 THANK YOU; THANK YOU; THANK YOU <3 NAMASTE"
"Thank you for this 21-Day-Challenge! After a stroke of faith it brought order, calmness and love back into my emotions and feelings, and made me feel my "under emotions shaken" connections to my deep and innermost self. I clearly feel my sensibility and origin again. I have closed myself from years from this inner knowing, maybe only to experience now this gift of awakening."
"A very gentle, caring and loving journey in our search for fulfilment, wholeness and meaning of Life which eventually leads back to ourselves. A tremendously precious and gratifying gift for all those who let themselves be invite into this journey."
"Dear Shai and all who made this challenge possible. A thousand thanks for your dedication and commitment!
Actually I don't even know where to start…
I could write a whole essay about what has happened to me in the last days through this input here. My whole little world has changed. And I immediately started the second round.
That's all I can say right now. I look forward to continuing my studies.
Thank you, you great people for your support.
You bring peace directly into the world. That's fantastic."
"Dear Shai, dear team, dear everyone,
I don't even know what to say. There are only tears running and there is a feeling of infinitely deep touch in my heart.
How long have I longed for this connection, how long has my heart been calling for this knowledge. What a challenging path…
It obviously takes some time for a deep insight to slowly grow.
I am everything. I contain everything. I am full of fullness and at the same time "emptiness". This realization revealed itself today on a very drastic and deep level in my heart and I am sure that this realization may now deepen even more.
My heart wants to say thank you, the team and the whole life from the bottom of my heart.
A special thank you for your clear and honest words, thank you for your endless efforts, your support and your infinite love. As I listened to your words today, I realized with what dedication and love you share the messages with the world. In that moment I felt no separation and it seemed as if only the One was speaking to itself.
I thank you from the bottom of my heart for this wonderful challenge and wish you all endless and liberating insights for the further path.
From my heart"
I would love to join the challenge!
How to Live According to Your Chakra Wisdom, Day by Day
Reclaim your Life: Join the Challenge
If you're ready to shift from stress to serenity, from imbalance to harmony, and from disconnection to fulfillment, the Holistic Chakra Activation Challenge is your invitation. Step into a journey of self-discovery, empowerment, and lasting change. As you activate your chakras, you'll not only restore balance but also invite profound transformation into every facet of your existence.
Embark on a vibrant and multifaceted journey into the realm of chakra wisdom alongside Shai Tubali. This path leads you through individual and collective chakra experiences, enhancing their vitality and harmonious flow. Through meditative practices, profound insights, empowering affirmations, and vivid visualizations, Shai facilitates a complete awakening of your body, mind, and soul each week.
Are you ready to embrace this holistic approach and transform your life from the inside out? Join the Holistic Chakra Activation Challenge today and embark on a journey of self-realization, well-being, and fulfillment like never before.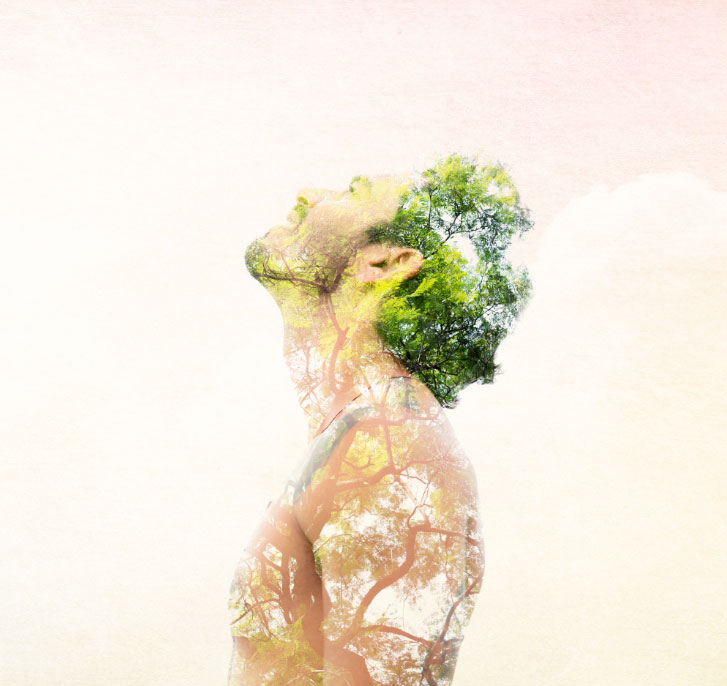 WHAT AWAITS YOU
Introducing: The All-Year-Round Challenge
In this challenge, Dr. Shai Tubali personally guides you through an energizing and uplifting process.
This challenge reveals a unique perspective on chakras as seven powers. Our statement is that if you consciously focus on one of the seven dimensions of your being every day, you can bring the most vital forces inside you to life every week. These forces have the potential to enhance your physical health, emotional and mental balance, revitalize your body and mind, and awaken spiritual vibrancy and awareness.
This unique program combines three elements that create a path of transformation, fulfillment, and realization.
The Power of Challenges
Shai's experience with 21-Day Challenges over the years has shown the transformative and liberating power of a daily practice and intention supported by a community of practitioners. The only drawback was that these challenges ended after 21 days. Now, consider the transformative potential of continuing the practice beyond a 21-day cycle—going deeper for a month, two months, three months, or even an entire year.
The Wisdom of Our Chakras
The second element is our chakra system. Our energy centers store our blockages, imbalances, needs, and potentials. Harmonizing and awakening our 7 chakras is considered a path of true self-realization in yogic traditions.
The Cycle of a Week
The last element is the weekly cycle. Many of our imbalances stem from unbalanced, monotonous lifestyles—where certain aspects of our being are overemphasized and others suppressed. By dedicating each day of the week to one of the seven chakras and activating it with specific exercises, our entire being is harmonized throughout each week. This brings about increased energy, satisfaction, and fulfillment
Secure your place now
Starting Point: October 2, 2023. Join for less than 1 € a day.

The occurrence of this challenge depends on reaching a minimum number of 100 participants.
REGISTRATION
You're almost there…

It starts on October 2, 2023
We start this journey together as a group. As long as you join this process, you will receive a lesson ​every day.
Daily Practices
Your time investment will be 15-25 minutes every morning. The meditation practice will accompany you throughout the day.
The Journey is all about You.
The journey is all about you. All lessons are created to activate and empower the seven layers of your being.
Flexibility
Daily online lessons. Participate from wherever you are.
Exclusive Campus & Community Area
You are not alone: Supportive exchange with the Challenge Community
Important Note:
If you want to participate in a larger group, such as your company, friends or family, don't hesitate to contact us. We offer special conditions for groups of 10 or more.
The same applies if you have any questions about the process. Feel free to email us at any time: carlos@activespirits.net
ABOUT THE TEACHER
Shai Tubali
Spiritual teacher, author, and philosopher, Shai is a prolific and renowned author with 23 published books to date. His bestselling books have been translated into five languages and have won awards in Israel and the United States. In his teaching, Shai combines Yogic knowledge and Eastern practices with the latest in Western science, psychology, and philosophy to create innovative transformative processes. Indeed, almost 20 years of in-depth study of Eastern thought and Yogic tradition have brought this trained Yogi up to a master level in utilizing the tools of spirituality to offer structure, deep insights, and methods for personal growth in all areas of life. Based on his own direct and ongoing revelation of cosmic consciousness since the age of 23, he is a pioneering figure in the field of self-transformation who has helped thousands of people to transform their lives in his many years of teaching around the world.
As the developer of psycho-transformative processes such as the Expansion Method, or Power Psychology, Shai will gradually guide us deeper into the world of true self-fulfilment throughout this challenge.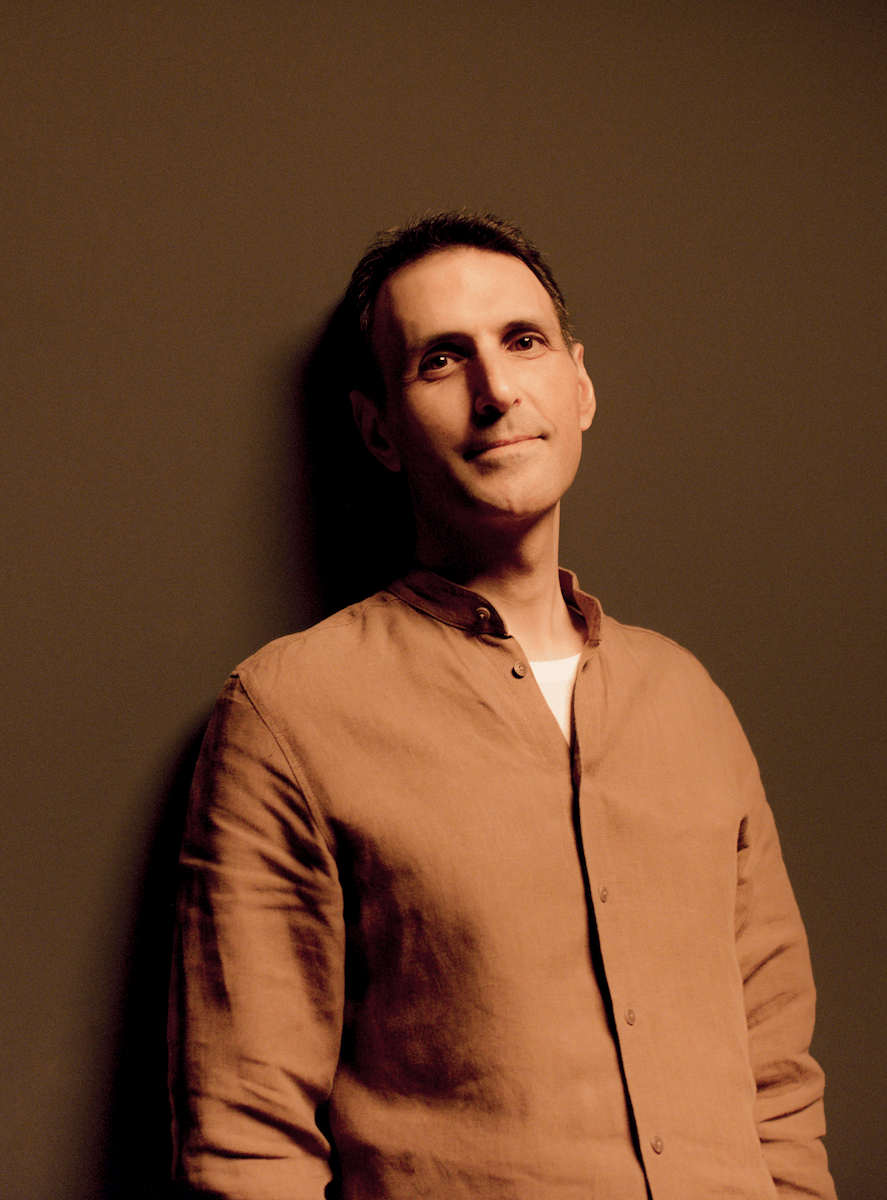 "The entirely different perspective from on our PURE BEING, free of Dogmas and rituals, free of have to, should, otherwise…. is so liberating and inspiring. To place ourselves in freedom like this, is pure love. Thank you so much!"
The loving guidance from the level of the person through the transpersonal field towards the SELF touched me a lot. A helping hand – yet fully open. Clearly focused and still so free."
"Shai speaks from his heart to our heart… in that way our heart receive ears… and we can listen from here … within this unity, within this vast mind, its possible to lose and find myself"

This program is designed as a self-help program and is not intended to replace psychotherapy. The contents have been thoughtfully curated. It should not be viewed as a substitute for any treatment that you may require from a medical doctor or psychotherapist.
If you are presently undergoing or have previously undergone medical treatment or therapy for mental health concerns, engaging in an environment of deep contemplation or introspection may not be suitable for your situation. We urge you to consult with a mental health professional to determine whether participating in a focused contemplative environment is appropriate and safe for you at this juncture.
Dr. Shai Tubali's programs do not guarantee healing outcomes. The utilization of the program is entirely your own responsibility.