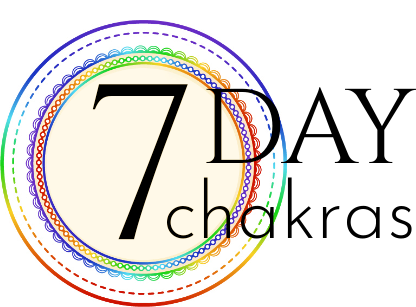 Discover the ultimate energetic lifestyle routine that activates your 7 chakras, making every week a powerful, spiritual and transformative experience.
Start: Monday
Daily energy work for a balanced, fulfilled life and the awakening of all 7 chakras.
Do you know the feeling of being drained at the end of a week? It often seems like something is missing, even if you don't know what exactly it is.
Our western lifestyle is not adapted to the needs of our true nature. Certain aspects of our being (e.g. achievement, success) are often overemphasised, while others (e.g. creativity or spiritual transformation) are more marginal.
We tend to suppress certain basic needs in order to conform to a certain imaginary "ideal". This leads to fantasies, dissatisfaction and unhealthy behaviours.
In our modern world, how can we realign ourselves with the natural cycles of our true nature?
In this 7-day journey, discover a revolutionary morning and life routine that activates one of your seven chakras each day of the week – making each week a powerful, spiritual and transformative experience. 
What others say about Shai
"I found Shai's teachings tremendously powerful and insightful intellectually, yet simultaneously they effected me spiritually, energetically, emotionally with integrated meditations that make the experience 'real', 'known'. He teaches with heart and a pureness of intuition and intent that I have found wonderfully transformative."
"I am very inspired by the presence of Shai and by his way of being. The love, clarity and the resting within oneself in a relaxed way. It is felt that Shai himself lives with an open heart.
Through him I learned that also experiences of pain are essential and that through them the heart can open up even more.
Thank you for your precious work."
"The loving guidance from the level of the person through the transpersonal field towards the SELF touched me a lot. A helping hand – yet fully open. Clearly focused and still so free."
"Through the unconditional love that Shai always transmits in his seminars, through his pure presence, through the hope, the explanations, I was able to embark on the spiritual path. I understand the deep meaning of his being.
I am infinitely grateful. I have the feeling of having been saved. I feel like a caterpillar and Shai has given me the nourishment I needed to become a beautiful butterfly. My heart is open and I feel, see, hear the love everywhere. Through his words the path continues for me as well and through that I touch other people again and the world starts to change. I notice this in my immediate surroundings."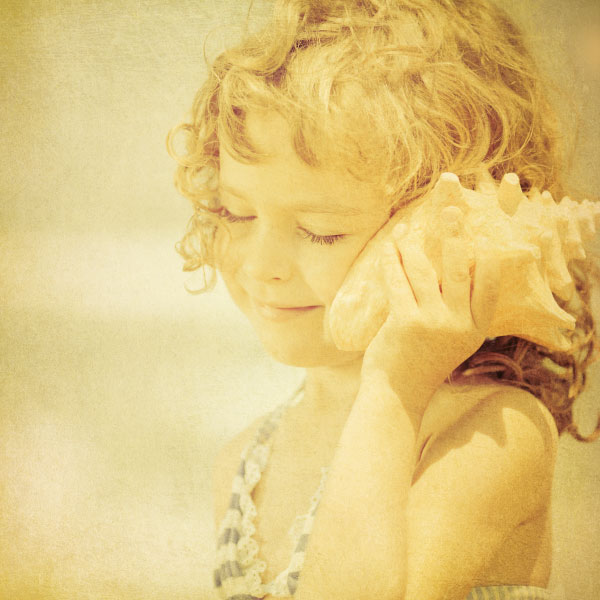 On this journey you will discover:
How to make each week a holistic experience that activates and balances your seven chakras.
A new meditation each morning that activates a specific chakra quality
A daily affirmation for the day
By the end of this journey you will:
Know how to directly access and tune into your seven chakras whenever you want to go into deeper self-contact.
Deeply understand and experience the importance of the seven chakras for a balanced and fulfilled life
Know practices and approaches to activate an individual chakra at any time.
7 Day Chakras – Daily Energy Work to Balance Your Life
The 7 Day Chakra Journey is based on the book "7 Day Chakras" by Shai Tubali.
This innovative book presents the ultimate seven chakra system an easy-to-use, step-by-step practice that shows you how to integrate energy work into your daily lifestyle. Assigning one chakra to each day of the week, 7 Day Chakras makes it simple to focus your intentions, awaken your energy centers, and achieve your goals.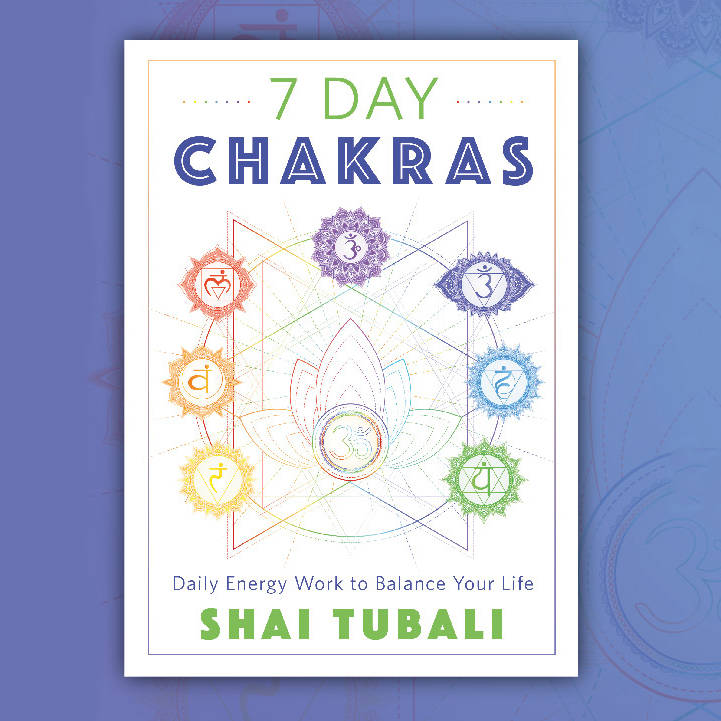 Date
The journey starts on Monday. For the next 7 days, a new module will be activated every day.
Daily Practices
Your time investment is 15-25 minutes per day
This journey is about you
All lessons are designed to meet your inner parts lovingly and in a deep and transformative way.
Flexibility
Daily online lessons. You can participate from anywhere.
Advanced modules are available
If there is a desire to go deeper beyond the 7-day challenge, there will be an opportunity to do so.
6 Months full Access
Get the course and access all content for 6 months for only  ​39 € 10,- EUR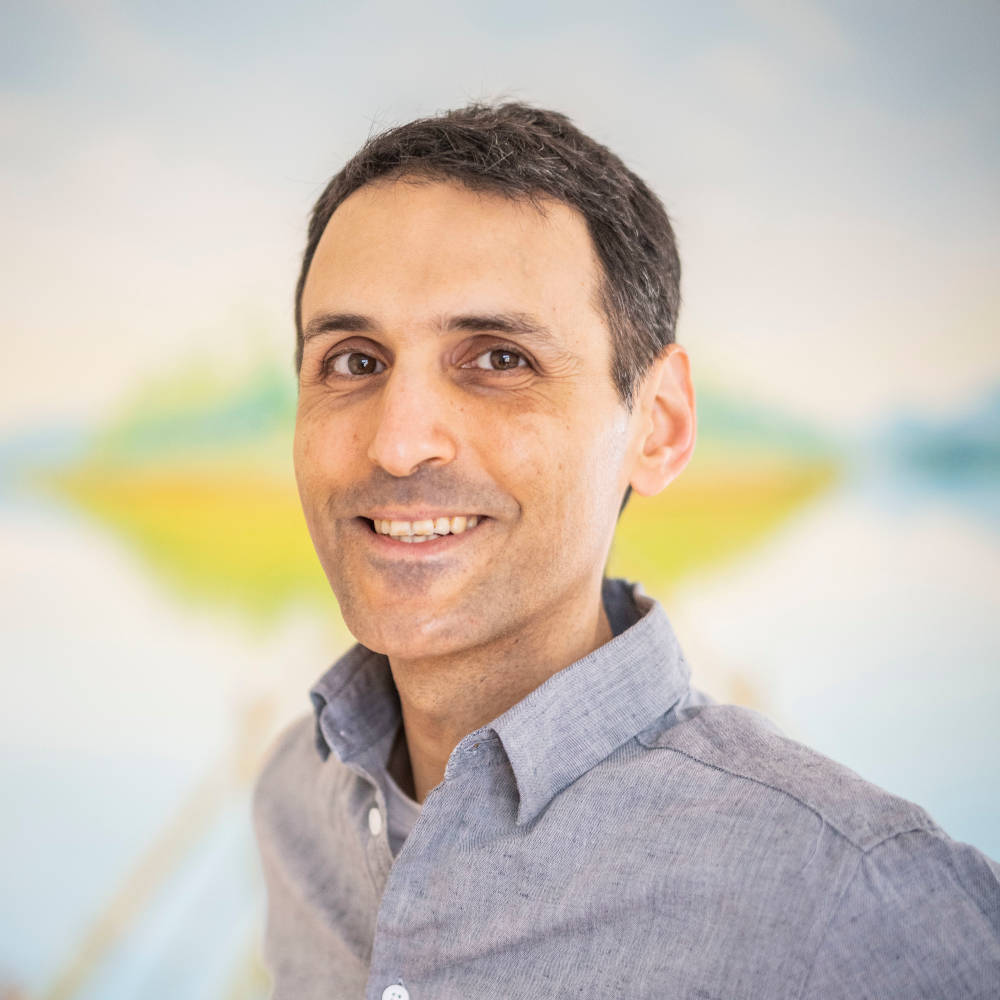 Spiritual Teacher, Author and Philosopher – Shai is a prolific and renowned author, with 23 books published to date. His bestselling books have been translated into five languages and have won awards in Israel and the United States. In his teaching Shai combines Yogic knowledge and Eastern practices with the latest in Western science, psychology, and philosophy to create innovative transformative processes. Indeed, almost 20 years of in-depth study of Eastern thought and Yogic tradition have brought this trained Yogi up to a master level in utilizing the tools of spirituality to offer structure, deep insights, and methods for personal growth in all areas of life. Based on his own direct and ongoing revelation of cosmic consciousness since the age of 23, he is a pioneering figure in the field of self-transformation who has helped thousands of people to transform their lives in his many years of teaching around the world.
This site is not a part of the Facebook website or Facebook Inc. Additionally, This site is NOT endorsed by Facebook in any way. FACEBOOK is a trademark of FACEBOOK, Inc.