21 DAYS THAT WILL CHANGE YOUR EMOTIONAL WORLD
Discover the secret power of expanding positive emotions and enliven every aspect of your daily life with new abundance, wonder, and true happiness
Already more than 1,200 enthusiastic participants
The Challenge starts on Monday
:
Tap into the Empowering Power of Positive Emotions with Daily Guided Meditations, a new Focus, and Accountability, From Day 1 to Day 21


What does it take to be truly happy?
Immerse yourself in the true power of positive emotions for 21 days, thereby deepening and accelerating the healing and empowering process in ways never before known.
Due to the conditioning of our minds, we automatically tend to focus on problems in everyday life: on what we lack, what is missing, and what needs to be healed. Only rarely do we use the healing potential and power of positive emotions and feelings.
So, in 21 days, we will gradually dive deeper and deeper into the world of positive emotions. But this challenge does so much more because we are not only harnessing and activating the power of positive emotions but combining that with the enormously transformative and liberating power of the Expansion Method.
Right now, we can get in touch with a positive emotion, expand it, and reach a blissful state. A state that is the closest to what you can call true happiness.
You are invited to join Shai Tubali on this journey and ignite the wonder in our positive emotions.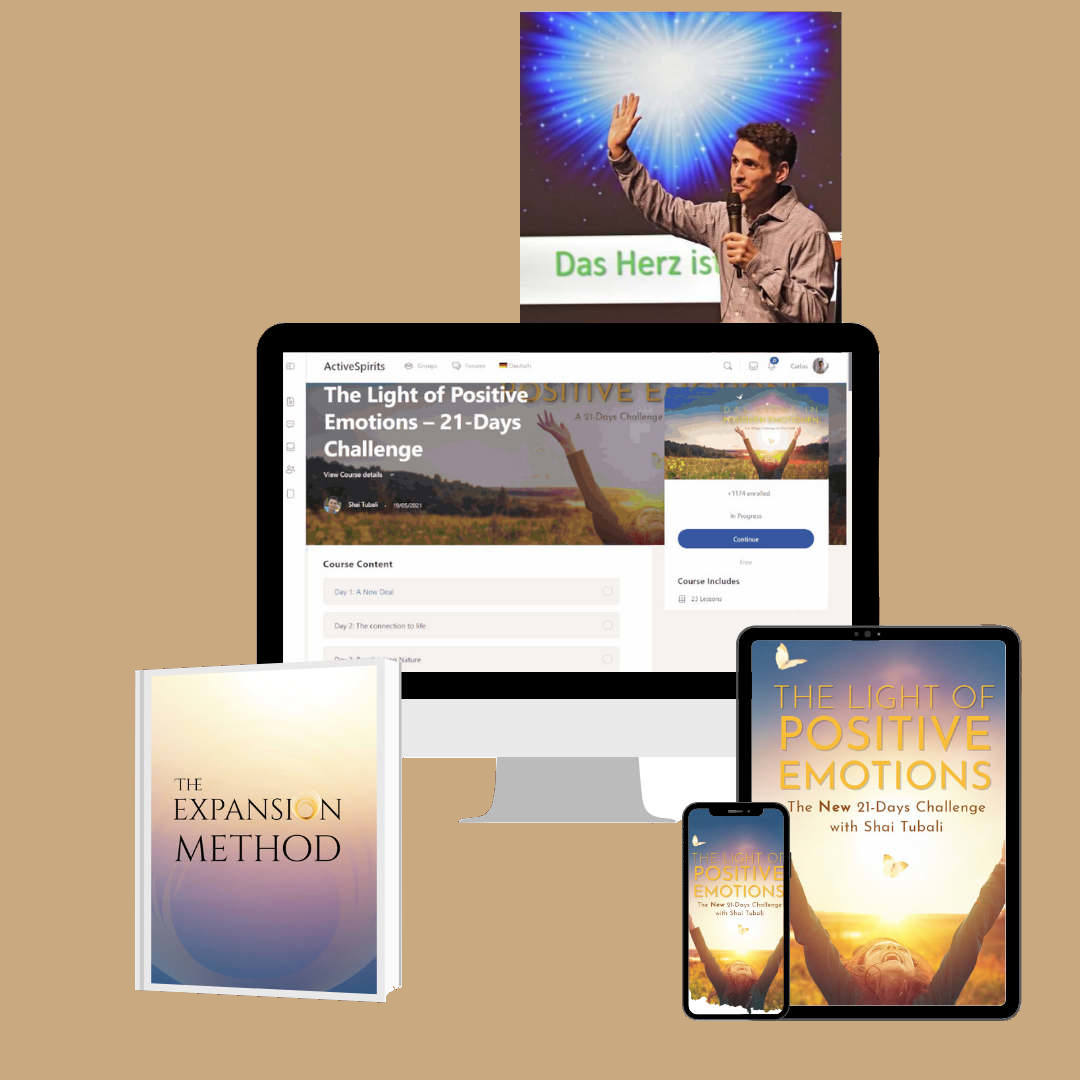 WHAT AWAITS YOU
Benefits of this challenge 
According to Shai Tubali, positive emotions are one of the energies that are closest to reality, to life, and therefore expanding them has explosive potential. They are a key to feeling truly alive.
The consistency of this 21-day approach can provide: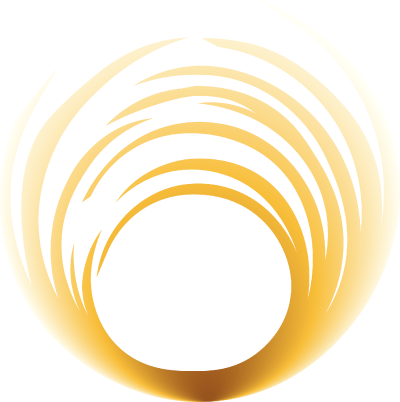 Deep relief from habitual destructive patterns of thinking and feeling.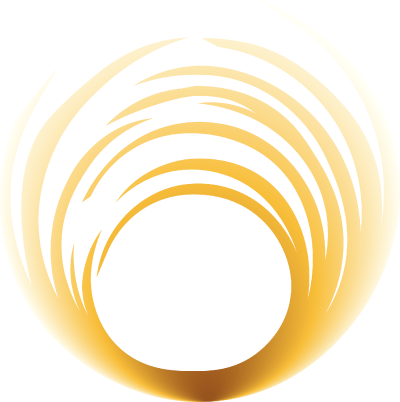 An increased sense of well-being and more energy, inner power, and true independence.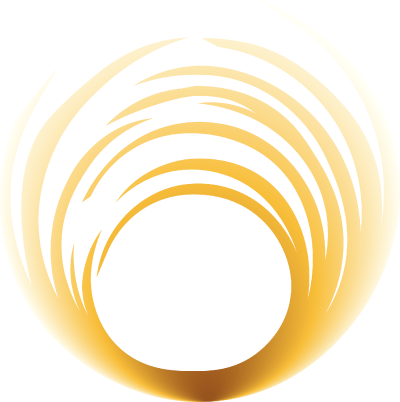 Higher meditative abilities and discovering a new type of meditation for life.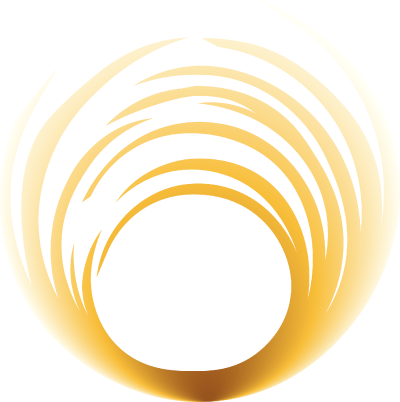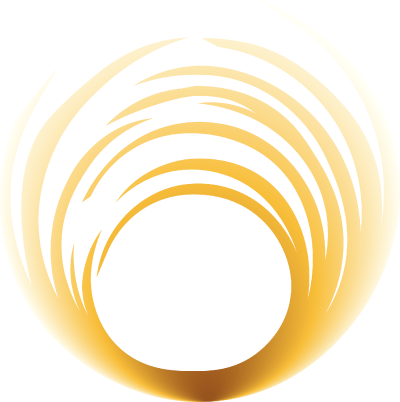 An increased sense of physical health.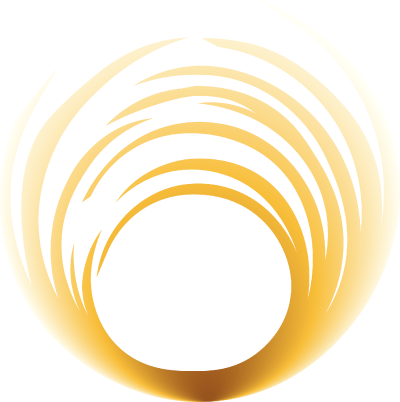 Simple techniques based on the Expansion Method that we can use daily to make the most of our reservoir of positive emotions.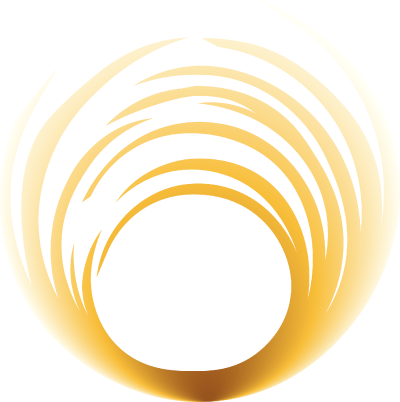 Relief for many psychosomatic disorders.
What participants of 21-day challenges with Shai Tubali say:
"Shai has an incomparable way to share complex subjects, that we cannot grasp with the mind but only with the heart. The fact that I identified in so many layers and levels made the listening a great joy to me. As far as I can say I profited a lot from this challenge. Thank you!"
"Thank you Shai and your whole team from the bottom of my heart for this path you have opened for us. You are only one step away from ease and just don't know it. I have learned more in this challenge than in my whole life, the highest knowledge that every human being should have. I am happy to pass this knowledge on to people who are around me when they want to. I myself feel that I am becoming calmer and calmer and that I AM and can simply trust my life, because now everything is always okay, no matter what. I have also started the challenge again. It will now continue to accompany me and open up more and more aspects of my being. <3 THANK YOU; THANK YOU; THANK YOU <3 NAMASTE"
"Thank you for this 21-Day-Challenge! After a stroke of faith it brought order, calmness and love back into my emotions and feelings, and made me feel my "under emotions shaken" connections to my deep and innermost self. I clearly feel my sensibility and origin again. I have closed myself from years from this inner knowing, maybe only to experience now this gift of awakening."
"A very gentle, caring and loving journey in our search for fulfilment, wholeness and meaning of Life which eventually leads back to ourselves. A tremendously precious and gratifying gift for all those who let themselves be invite into this journey."
"Dear Shai and all who made this challenge possible. A thousand thanks for your dedication and commitment!
Actually I don't even know where to start…
I could write a whole essay about what has happened to me in the last days through this input here. My whole little world has changed. And I immediately started the second round.
That's all I can say right now. I look forward to continuing my studies.
Thank you, you great people for your support.
You bring peace directly into the world. That's fantastic."
"Dear Shai, dear team, dear everyone,
I don't even know what to say. There are only tears running and there is a feeling of infinitely deep touch in my heart.
How long have I longed for this connection, how long has my heart been calling for this knowledge. What a challenging path…
It obviously takes some time for a deep insight to slowly grow.
I am everything. I contain everything. I am full of fullness and at the same time "emptiness". This realization revealed itself today on a very drastic and deep level in my heart and I am sure that this realization may now deepen even more.
My heart wants to say thank you, the team and the whole life from the bottom of my heart.
A special thank you for your clear and honest words, thank you for your endless efforts, your support and your infinite love. As I listened to your words today, I realized with what dedication and love you share the messages with the world. In that moment I felt no separation and it seemed as if only the One was speaking to itself.
I thank you from the bottom of my heart for this wonderful challenge and wish you all endless and liberating insights for the further path.
From my heart"
I would love to join the challenge!
An expanded perspective on life through positive emotions
Positive emotions have been researched in the field of positive psychology, and we now know how strongly they influence our psychological well-being and also our physical health.
Sometimes working directly with positive emotions can even be far more effective than problem-centered work with negative memories, hurts, disappointments, and conflicts. When we experience ourselves out of fullness, radiant and connected inside, many problems we thought we had can simply dissolve. At the same time, positive emotions expand our state of mind, and with it, creative thinking, mental abilities, and possibilities for action.
This is not about positive thinking. Working with positive emotions means focusing on the actual presence of positivity in our lives, which is very often overlooked because of our conditioned, problem-oriented minds.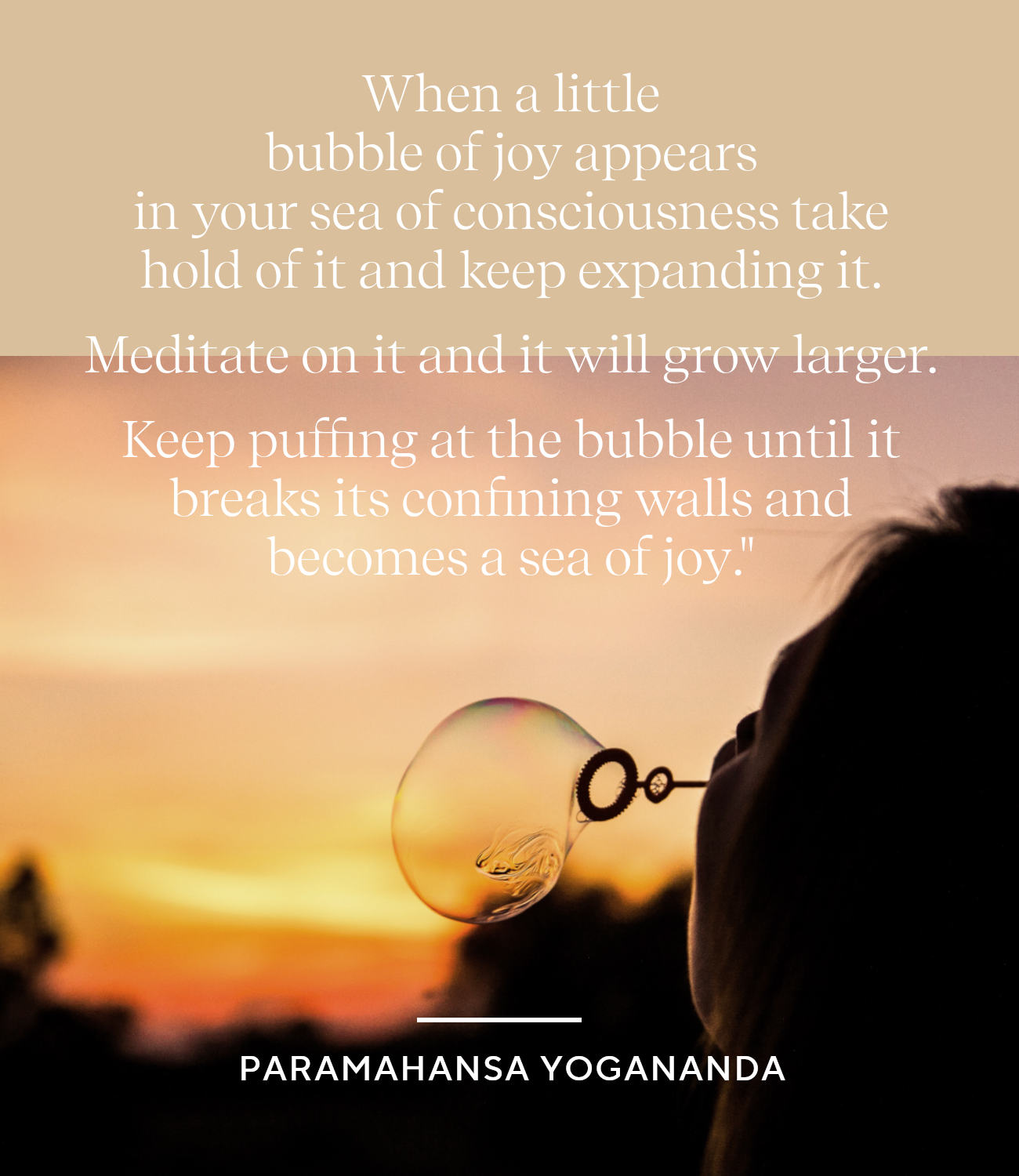 Join us on this liberating journey
On this beautiful journey we will explore the potential of Positive Emotions with 21 meditations. In doing so, we will establish more and more direct access to expanded states of consciousness and get to know their healing and strengthening power.
Listen to a sample now and then register to access the whole program.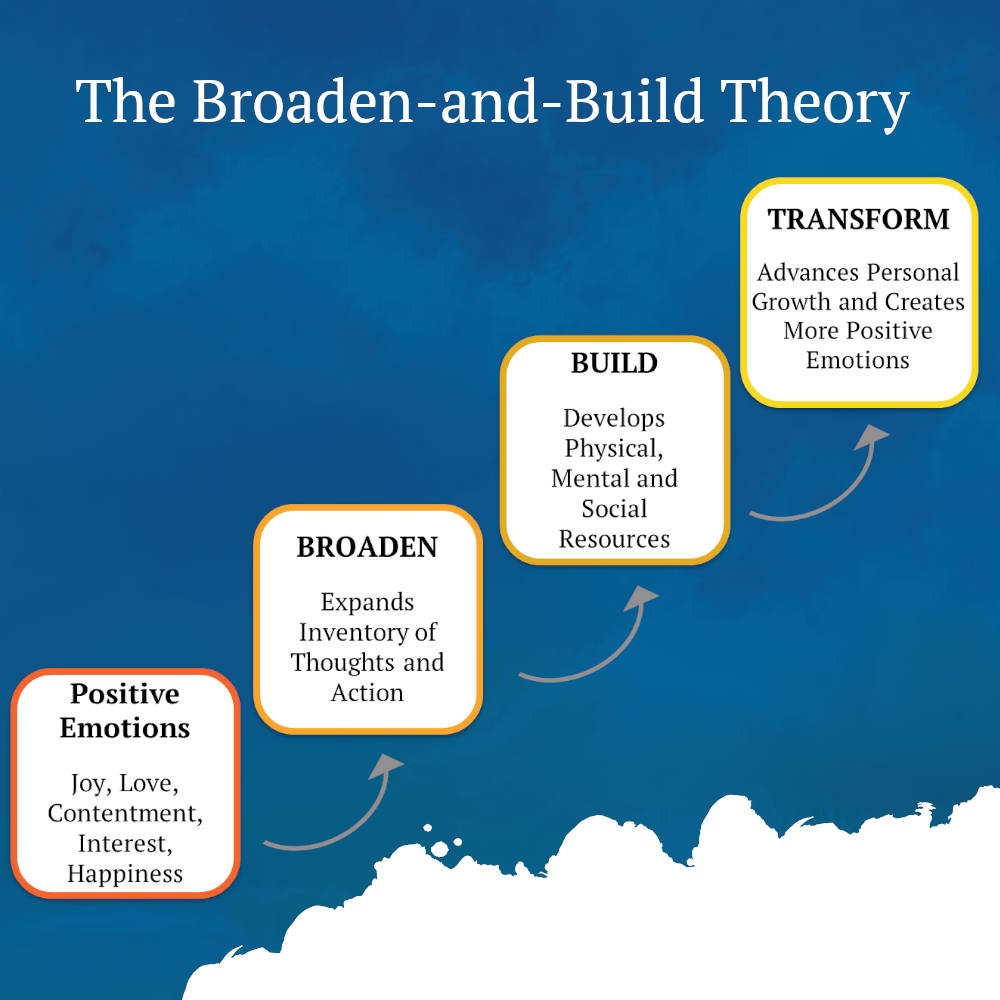 The broadening effect of positive emotions
Positive psychology studies have shown that intentional cultivation of positive emotions and positive mood can enhance our ability to directly experience positivity, and thus increase our general well-being and performance (Scott & Barnes, 2011). The 'Expansion' works directly on enhancing the levels of positivity in two major ways. The first put a strong emphasis on the cultivation and expansion of positive impressions, such as positive emotions, positive memories (savoring), and skills and abilities. We learn to recognize positive moments and positive impressions and to magnify them through expansion. This practice allows deep relaxation and an opening of our ability to feel deep states of happiness and contentment. The second resonates with the 'second wave' of positive psychology (Lomas, & Ivtzan, 2016), which includes working with the negative impressions we have. In the 'Expansion' we take any negative memory/emotion/feeling and through the expansion process, we transform the dense and contracted negative impressions into joy, silence, and inner power. Just as the lead researcher in the field of positive emotions Dr. Barbara Fredrickson claims in her 'broaden and built theory: "positive emotions do much more than cause us happiness, joy, and contentment in the moments we experience them. They also broaden behaviors ("thought-action repertoires"), such as awareness, play, discovery, and curiosity. The more positive emotions we experience, the wider the range of thought-action repertoires we have – in other words, the happier we are, the more flexible and creative we are in the way that we perceive ourselves, create, communicate and work."
The Expansion Method – A tantric system
The Expansion Method is a kind of tantric system that assumes that every energy and force in the universe is potentially spiritual and liberating, if only we know what to do with it.
According to the principles of the Expansion Method, positive emotions carry a potential for transformation, upliftment, an expanded state of consciousness, deep independence, and the realization that all the emotions we hoped to experience through our contact with the world can easily be generated within our being.
In that moment we can tap into a positive emotion, expand it, and attain a blissful state—indeed a state closest to what can be called true happiness.
By allowing us to directly activate and amplify the transformative potential of positive emotions, Expansion multiplies their expansive effect and their ability to lead us into states of limitlessness and ease.
We will learn simple techniques based on the Expansion Method that we can use daily to make the most of our reservoir of positive emotions.
The Challenge starts on Monday
We start this journey together as a group. Over a period of 21 days you will receive a new lesson ​every day.
Daily Practices
Your time investment will be 15-25 minutes every morning. The meditation practice will accompany you throughout the day.
The Journey is all about You.
The journey is all about you. All lectures are created to activate and empower the seven layers of your being.
Flexibility
Daily online lectures. Participate from wherever you are.
Exclusive Membership Area
Get access to the exclusive Online Campus.
24 Months Full Access
Participate now and receive 24 months of access to all the materials for only 197€ 97 €.
ABOUT THE TEACHER
Shai Tubali
Spiritual teacher, author, and philosopher, Shai is a prolific and renowned author with 23 published books to date. His bestselling books have been translated into five languages and have won awards in Israel and the United States. In his teaching, Shai combines Yogic knowledge and Eastern practices with the latest in Western science, psychology, and philosophy to create innovative transformative processes. Indeed, almost 20 years of in-depth study of Eastern thought and Yogic tradition have brought this trained Yogi up to a master level in utilizing the tools of spirituality to offer structure, deep insights, and methods for personal growth in all areas of life. Based on his own direct and ongoing revelation of cosmic consciousness since the age of 23, he is a pioneering figure in the field of self-transformation who has helped thousands of people to transform their lives in his many years of teaching around the world.
As the developer of the Expansion Method, Shai will gradually guide us deeper into the world of positive emotions and their true potential over 21 days, using simple techniques based on the principles of Expansion.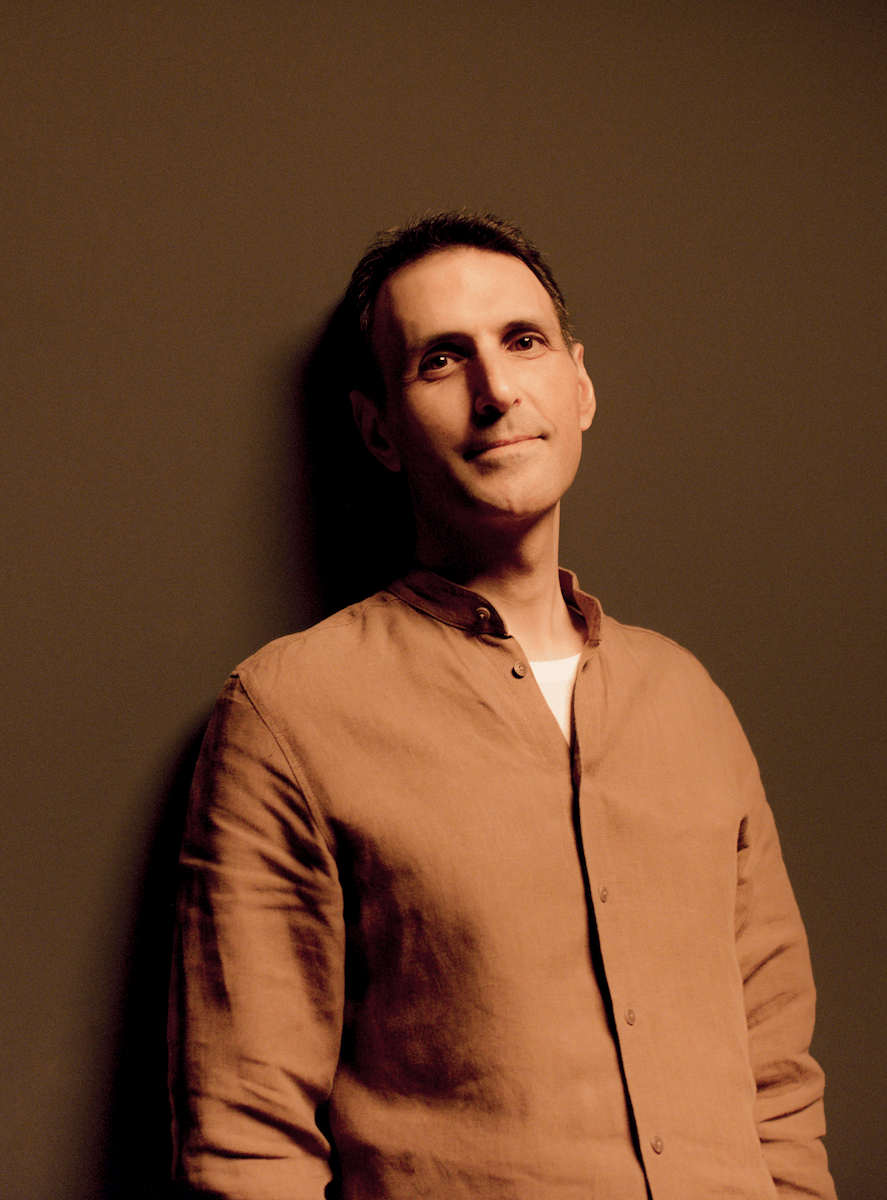 "The entirely different perspective from on our PURE BEING, free of Dogmas and rituals, free of have to, should, otherwise…. is so liberating and inspiring. To place ourselves in freedom like this, is pure love. Thank you so much!"
The loving guidance from the level of the person through the transpersonal field towards the SELF touched me a lot. A helping hand – yet fully open. Clearly focused and still so free."
"Shai speaks from his heart to our heart… in that way our heart receive ears… and we can listen from here … within this unity, within this vast mind, its possible to lose and find myself"