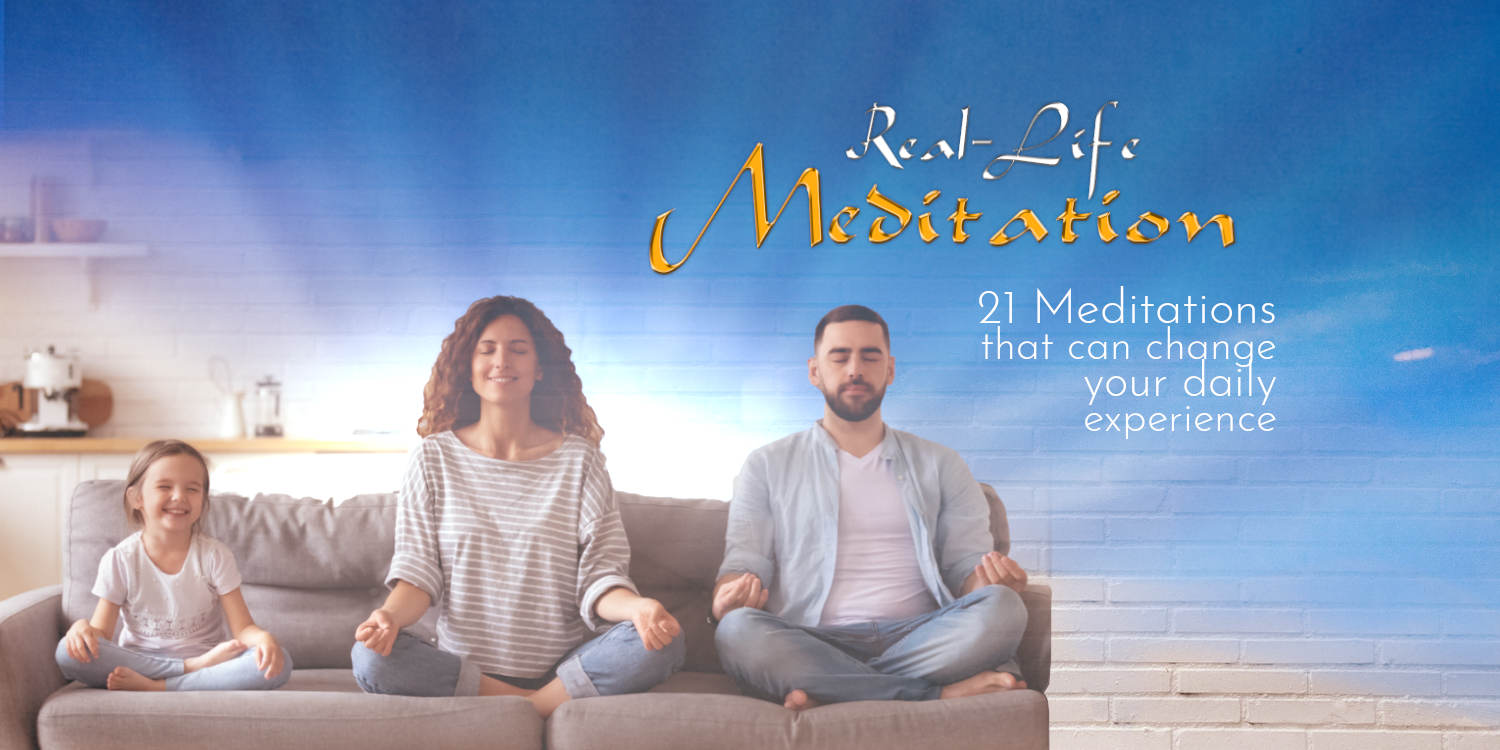 This unique 21-days Challenge has been designed to transform your daily experience and to illuminate your simplest moments of everyday life.
It presents you with 21 powerful meditations, from different traditions and meditation schools, that are distinguished for their ability to accompany you throughout your day – also outside of the meditation cushion.
Starting your day with a beautiful guided meditation, you will then be able to carry on with these meditative keys to unlock the secrets of your presence and qualities of your true being at any given moment. Including moments of instability, crisis, and distress.
After 21 days of practice, you will have acquired the power to invoke meditative power at will and to respond to pressures and challenging situations from a state of wakeful presence.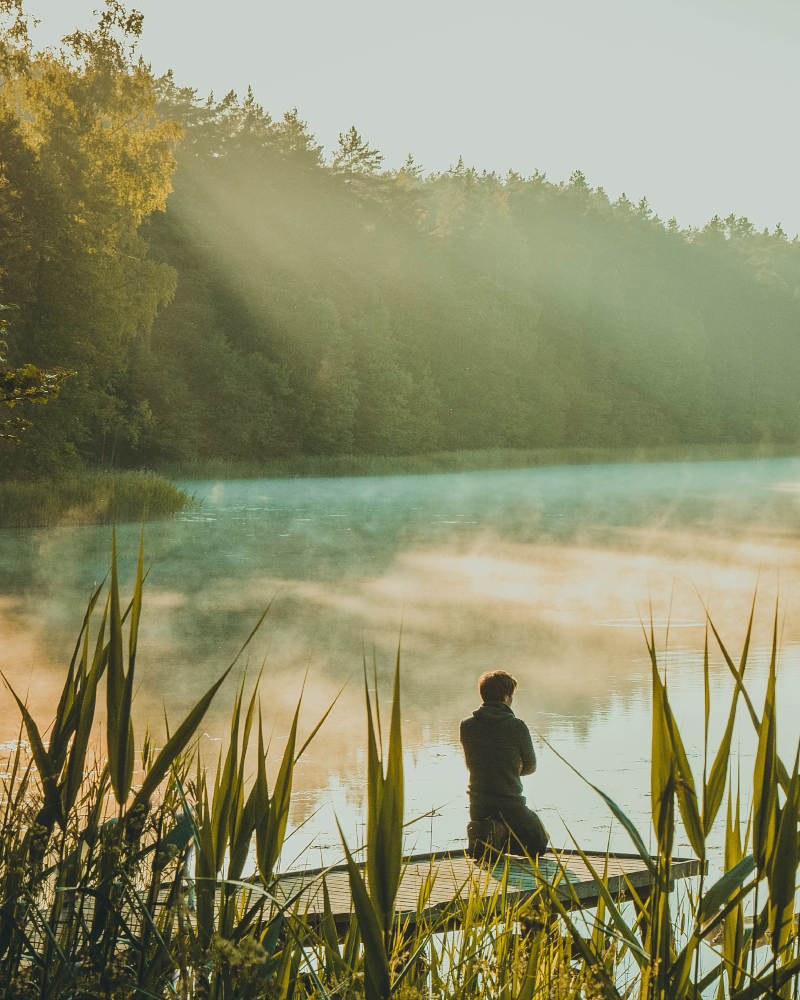 In these times, many of us are shaken by uncertain and rapidly changing circumstances.
Maybe you have experienced a deep sense of presence and centeredness in meditation before, or maybe for you this is the time to try to find out what meditation is all about.
In moments of change, we need meditation the most.
In stressful, challenging situations or moments of crisis – we tend to be overtaken by fear and worry, and we might freeze. Our tendency is to lose our sense of presence and our connection with our inner center, and with the power of life.
If we could find inner stability and remain in it, we would respond to challenges from a place of wakeful presence and creative intelligence. We would see how natural spontaneity, compassion, creativity and clarity are for us
This state can be achieved if we just equip ourselves with the right understanding and tools to immediately change our perspective and center us in eternal truth – a truth that stays firm even in moments of crisis. 
This journey is a unique combination of meditations that can be practiced in every moment. You do not need to sit down or stop your day.
We will break the barrier between "closed eyes meditation" and "mundane life." We will learn techniques that can alter our state of consciousness in every moment. This is an opportunity to make meditation penetrate your actual and immediate interaction with the world.
Each day consists of a talk, a guided meditation and instructions on how to manifest the meditation throughout your day.
The meditations will activate different qualities and capacities within you:

An immediate opening of the heart
An immediate connection to the joy of life
A connection to the unaffected place in us
The ability to center yourself and to be present, especially in challenging moments
"Shai has an incomparable way to share complex subjects, that we cannot grasp with the mind but only with the heart. The fact that I identified in so many layers and levels made the listening a great joy to me. As far as I can say I profited a lot from this challenge. Thank you!"
"Thank you Shai and your whole team from the bottom of my heart for this path you have opened for us. You are only one step away from ease and just don't know it. I have learned more in this challenge than in my whole life, the highest knowledge that every human being should have. I am happy to pass this knowledge on to people who are around me when they want to. I myself feel that I am becoming calmer and calmer and that I AM and can simply trust my life, because now everything is always okay, no matter what. I have also started the challenge again. It will now continue to accompany me and open up more and more aspects of my being. <3 THANK YOU; THANK YOU; THANK YOU <3 NAMASTE"
"Thank you for this 21-Day-Challenge! After a stroke of faith it brought order, calmness and love back into my emotions and feelings, and made me feel my "under emotions shaken" connections to my deep and innermost self. I clearly feel my sensibility and origin again. I have closed myself from years from this inner knowing, maybe only to experience now this gift of awakening."
"A very gentle, caring and loving journey in our search for fulfilment, wholeness and meaning of Life which eventually leads back to ourselves. A tremendously precious and gratifying gift for all those who let themselves be invite into this journey."
"Dear Shai and all who made this challenge possible. A thousand thanks for your dedication and commitment!
Actually I don't even know where to start…
I could write a whole essay about what has happened to me in the last days through this input here. My whole little world has changed. And I immediately started the second round.
That's all I can say right now. I look forward to continuing my studies.
Thank you, you great people for your support.
You bring peace directly into the world. That's fantastic."
"Dear Shai, dear team, dear everyone,
I don't even know what to say. There are only tears running and there is a feeling of infinitely deep touch in my heart.
How long have I longed for this connection, how long has my heart been calling for this knowledge. What a challenging path…
It obviously takes some time for a deep insight to slowly grow.
I am everything. I contain everything. I am full of fullness and at the same time "emptiness". This realization revealed itself today on a very drastic and deep level in my heart and I am sure that this realization may now deepen even more.
My heart wants to say thank you, the team and the whole life from the bottom of my heart.
A special thank you for your clear and honest words, thank you for your endless efforts, your support and your infinite love. As I listened to your words today, I realized with what dedication and love you share the messages with the world. In that moment I felt no separation and it seemed as if only the One was speaking to itself.
I thank you from the bottom of my heart for this wonderful challenge and wish you all endless and liberating insights for the further path.
From my heart"

Learning how to integrate meditation into daily life in the fastest way possible

Breaking the barrier between closed eyes meditation and your everyday life

Adopting a full-day meditation that transforms your actual experience of life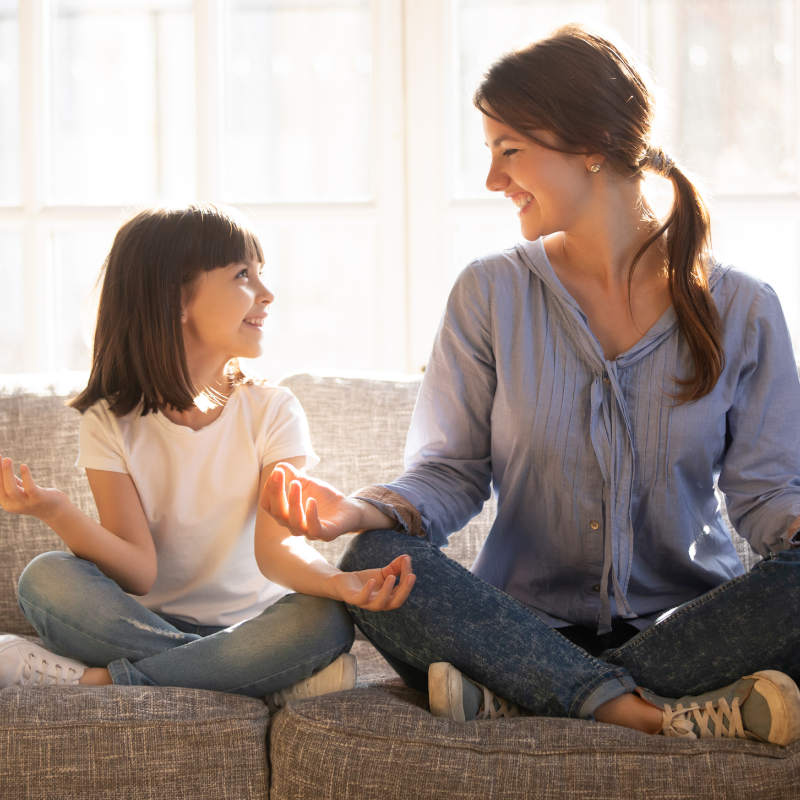 What we will learn:
21 unique meditations that can be a base for a lifelong practice.

A variety of easy to adopt practices from different traditions.

The activation of different centers in our being that are needed, more than all, to enable us to deal with life in a healthy way.
If you find yourself stressed and in challenging times, this 21 day journey is a great time for you to:
Connect to a feeling of community: Since it is being practiced together, this quarantine gives us the possibility of enjoying the feeling of community. We are going through the process together.

Learn how to give every day direction and meaning with the daily meditation.

Use the changing circumstances to make inner-transformation.

Find a true anchor. This is a time in which spirituality should be part of life, not detached from it.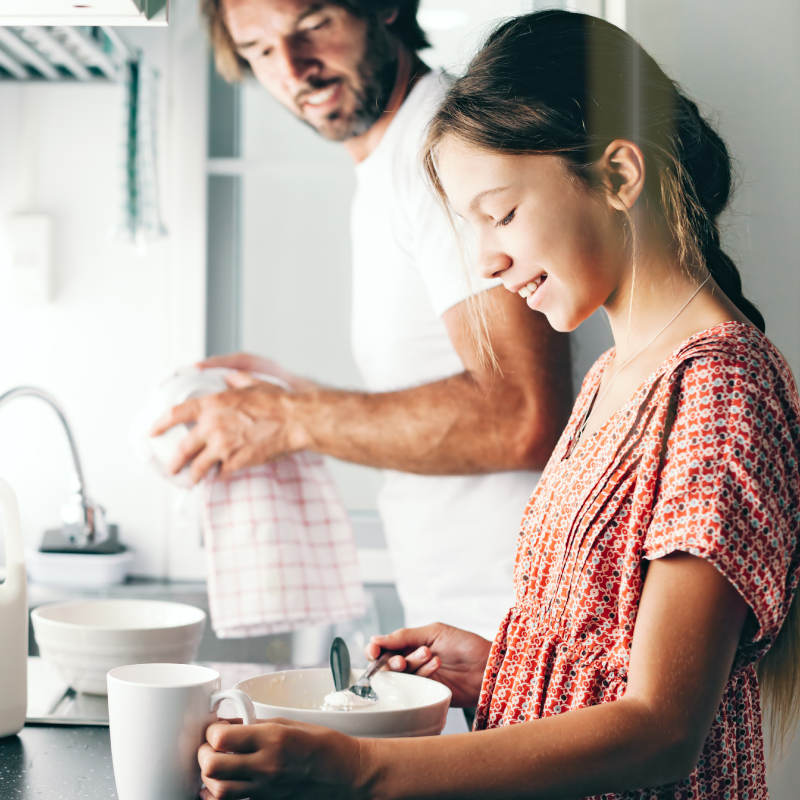 Start immediately after registration
The Challenge starts right away ​after your registration​. Over a period of 21 days you will receive a new lesson ​every day.
Daily Practices
Your time investment will be 10-20 minutes every morning. The meditation practice will accompany you throughout the day.
The journey is all about you.
The journey is all about you. All lectures are created to activate and empower the seven layers of your being.
Flexibility
Daily online lectures. Participate from wherever you are.
Exclusive Membership Area
Get access to the exclusive membership area.
Challenge Group
Get access to the closed ​ActiveSpirits facebook-group to share your experiences with the community
12 Months full Access
Participate now and receive 12 months of access to all the materials for only 97 € 47 €.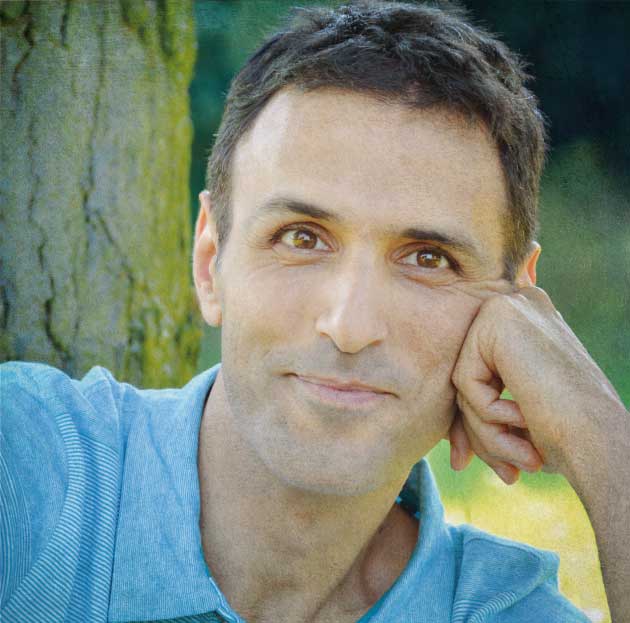 Shai Tubali has been an internationally-renowned speaker, author, and spiritual teacher since 2000. He has dedicated his life to helping others understand and realize themselves on all levels of existence. He skillfully combines psychology, philosophy, yogic traditions and Eastern thought and practices into powerful processes of inner transformation. A trained yogi with 20 years of study in the field of Eastern thought and yogic traditions, Shai Tubali has become one of Europe's experts in the field of subtle bodies and, more specifically, the ancient chakra system.
He has now established the new international Human Greatness Center: a model of a holistic way of life in light of the chakras, which also introduces the many therapeutic and meditative methods he has developed. His dream is to turn this knowledge of integral life into alternative models of the school system.
"The entirely different perspective from on our PURE BEING, free of Dogmas and rituals, free of have to, should, otherwise…. is so liberating and inspiring. To place ourselves in freedom like this, is pure love. Thank you so much!"
"Shai speaks from his heart to our heart… in that way our heart receive ears… and we can listen from here … within this unity, within this vast mind, its possible to lose and find myself"
The loving guidance from the level of the person through the transpersonal field towards the SELF touched me a lot. A helping hand – yet fully open. Clearly focused and still so free."