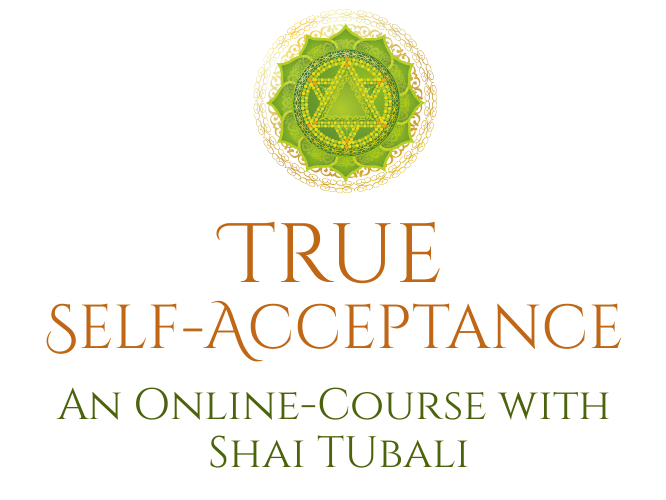 Discover how true self-acceptance connects you with your true potential, as it heals wounds and sets you free from inner conflicts.
"This sense of constant correction like we constantly need to dig into our self and to correct our self as if we are a broken machine – is only one strategy to make us feel like we need to develop. Development should be seen as the flourishing of our being."
– Shai Tubali
Learning to accept, love and forgive the first and ultimate partner in your life – yourself
The first and essential step of the healing of the heart chakra is learning how to fully embrace and tenderly contain the first "other" in your life. This first step is necessary for you to be able to learn how to receive and give properly.
Why is it so difficult for us to accept ourselves and to love ourselves?
In what way is the heart the only key for self-acceptance?
What is this direct experience of self-acceptance and self-love?.
"No flower ever emerged from the soil as a result of self-judgement. Flowers only grow because it is natural to do so."
– Shai Tubali
"I found Shai's teachings tremendously powerful and insightful intellectually, yet simultaneously they effected me spiritually, energetically, emotionally with integrated meditations that make the experience 'real', 'known'. He teaches with heart and a pureness of intuition and intent that I have found wonderfully transformative."
Through the unconditional love that Shai always transmits in his seminars, through his pure presence, through the hope, the explanations, I was able to embark on the spiritual path. I understand the deep meaning of his being.
I am infinitely grateful. I have the feeling of having been saved. I feel like a caterpillar and Shai has given me the nourishment I needed to become a beautiful butterfly. My heart is open and I feel, see, hear the love everywhere. Through his words the path continues for me as well and through that I touch other people again and the world starts to change. I notice this in my immediate surroundings.
"The loving guidance from the level of the person through the transpersonal field towards the SELF touched me a lot. A helping hand – yet fully open. Clearly focused and still so free."
"The entirely different perspective from on our PURE BEING, free of Dogmas and rituals, free of have to, should, otherwise…. is so liberating and inspiring. To place ourselves in freedom like this, is pure love. Thank you so much!"
"I am very inspired by the presence of Shai and by his way of being. The love, clarity and the resting within oneself in a relaxed way. It is felt that Shai himself lives with an open heart.
Through him I learned that also experiences of pain are essential and that through them the heart can open up even more.
Thank you for your precious work."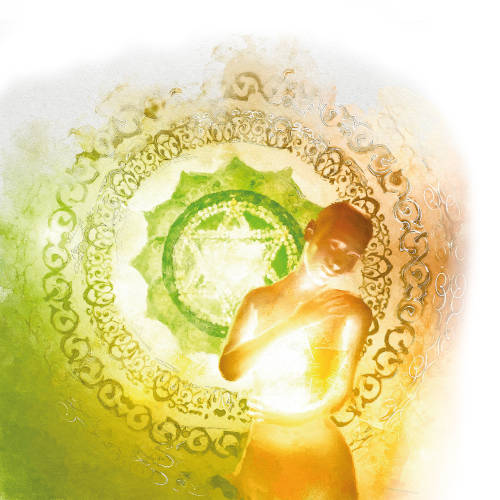 Self-acceptance is one of the most challenging emotional and spiritual processes that we can go through. Quite often we realize that even after a lot of inner work, we still feel that we cannot accept ourselves. We discover that even after years of therapy and healing, we still possess a level of discomfort within ourselves.
Self-criticism and inner judgment do not help in any way for us to relax into the home that it is inside of us. We don't feel at home with ourselves. In other words, we see ourselves through the eyes of the world and not through the eyes of the heart.
To be able to expand ourselves, as well as to naturally show sensitivity and love towards other people, we of course need to develop self-love and self-acceptance first.
Self-acceptance is possible even though it can appear like a far away dream. We can feel like we always need to fight ourselves and that there is always a need to be in struggle. But this is just a fake belief. The heart doesn't need this process in order to feel completely comfortable with who we are.
In this seminar, we will utilize various systematic practices, including guided meditations, writing exercises and experimental techniques so that we can actually release this power of the heart.
This power can enable us to blossom and develop true self-confidence that is real and authentic. And it can even lead to love.
You are invited to finally feel at home, to make peace with yourself and to join a profound process of self-acceptance through the mirror of the chakra system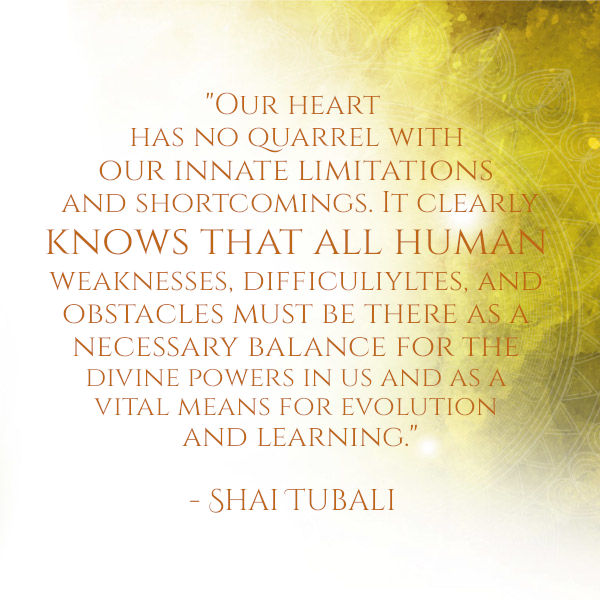 Four talks from Shai Tubali on the secrets of true self-acceptance
Full access to all learning materials, talks and practices of the course for 365 days
Guided meditations which can be used as a home practice later on

Accessible writing practices
"As far as the divine will is concerned – and unlike the way you think – we are at this very moment on the right body, with the right limitations and the right obstacles on our path."
– Shai Tubali
Start immediately after registration
You get access to all materials right away ​after your registration​. Additionally you will daily email over a period of 21 days to support you in your meditation practice.
Study at your own pace
The course is structure as a 4 weeks seminar. However you study the materials at your own pace.
The journey is all about you.
The journey is all about you. All lectures are created to activate and empower your solar plexus chakra.
Flexibility
Daily online lectures. Participate from wherever you are.
Exclusive Membership Area
Get access to the exclusive membership area.
365 Days Full Access
Participate now and receive 12 months access to the video course and to all the materials for only 240 € 180 €.
Try it riskfree for 60-Days
If you unsatisfied with the course content, we will refund you within 60 days after purchasing.
365 Days Full Access
Participate now and receive 12 months access to the video course and to all the materials for only 240 € 180 €.
About Shai Tubali
Spiritual Teacher, Author and Philosopher – Shai is a prolific and renowned author, with 23 books published to date. His bestselling books have been translated into five languages and have won awards in Israel and the United States. In his teaching Shai combines Yogic knowledge and Eastern practices with the latest in Western science, psychology, and philosophy to create innovative transformative processes. Indeed, almost 20 years of in-depth study of Eastern thought and Yogic tradition have brought this trained Yogi up to a master level in utilizing the tools of spirituality to offer structure, deep insights, and methods for personal growth in all areas of life. Based on his own direct and ongoing revelation of cosmic consciousness since the age of 23, he is a pioneering figure in the field of self-transformation who has helped thousands of people to transform their lives in his many years of teaching around the world.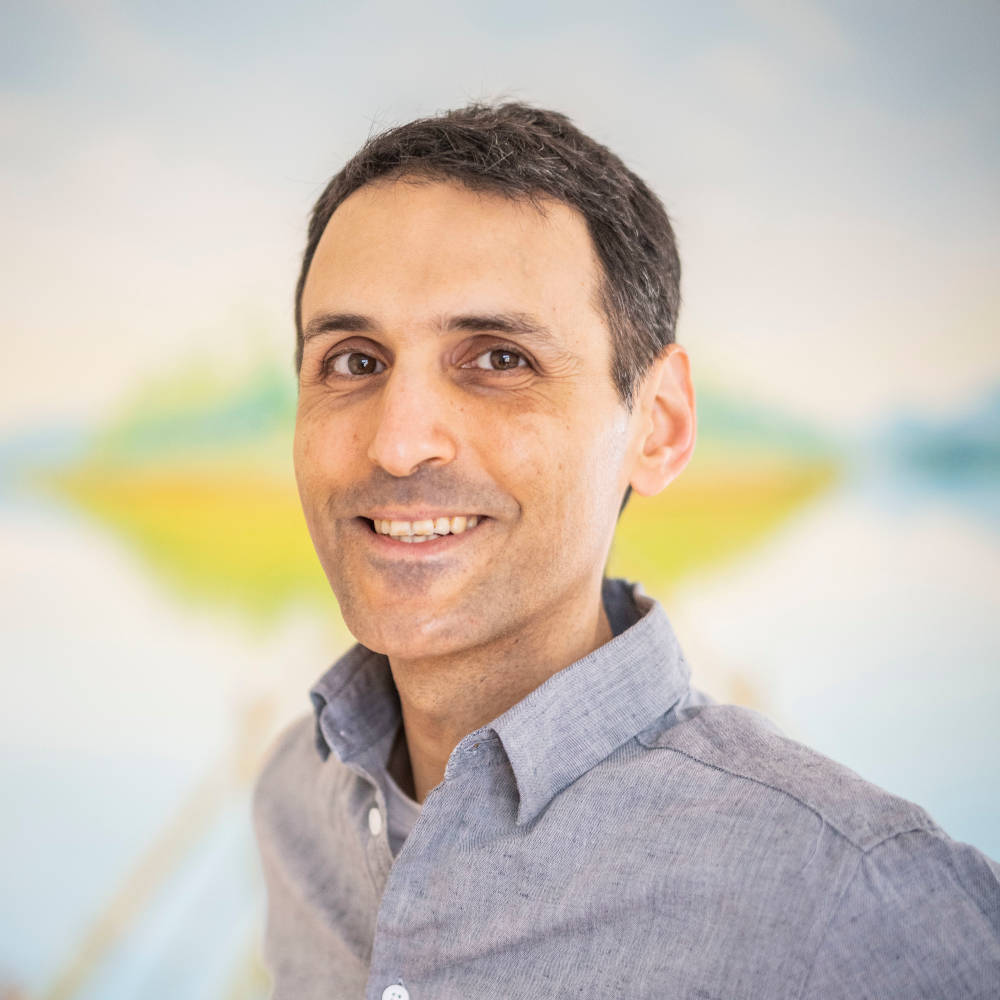 This site is not a part of the Facebook website or Facebook Inc. Additionally, This site is NOT endorsed by Facebook in any way. FACEBOOK is a trademark of FACEBOOK, Inc.