Do you know the feeling of having butterflies in your stomach? To be freshly in love? You walk through the streets and everything looks wonderful. Even the rain can be beautiful: after all, it nourishes all the beautiful trees and plants. But how would the same walk be if you were in a bad mood? Everything would seem gloomy. You'd think, "It's raining, again …"
Emotions colour how we perceive everyday life. They determine how we feel, how we see ourselves and how we act. This makes them a very important and powerful lever of liberating transformation.
The only problem is that, so far, our emotional experience has been critically dependent on external circumstances. What if there was another way? It is time to discover the emotional abundance within us.
Here you will find a selection of profound courses that can change your emotional experience forever: from 7- or 21-day audio challenges to get you started, too video courses, or even Shai Tubali's 8-month training to become an emotion coach.
Enjoy this liberating journey into the world of emotions!
START HERE:  A 21-DAY CHALLENGE THAT WILL CHANGE YOUR EMOTIONAL WORLD
The Liberating Power of Positive Emotions
Due to the conditioning of our minds, we automatically tend to focus on problems in everyday life: we focus on what we lack, what is missing, and what needs to be healed. Only rarely do we use the healing potential and power of positive emotions and feelings.
So, in these transformative 21 days, we will gradually dive deeper and deeper into the world of positive emotions. We will empower ourselves to get in touch with a positive emotion, expand it, and reach a blissful state: a state that is the closest to what you can call true happiness.
You are invited to join Shai Tubali on this journey and ignite the wonder in our positive emotions.
JOIN THE 7-DAY JOURNEY WITH SPIRITUAL THERAPIST TAMAR BROSH
The Child Whithin You Needs Healing
The inner child refers to deeper parts of us that arose in our early childhood. They decisively shape how we see the world and how we move in it –  whether we are self-confident, shy, stressed, sluggish, insecure, etc. Thus, this Inner Child continues to have a decisive effect on our lives to this day.
This 7-day journey is an invitation to go within and lovingly turn to the inner child, listen to it, explore its needs and finally lead it home in a transformative way.
UNCOVERING THE LIGHT AT THE HEART OF EVERY EMOTION
Transforming Darkness
'Transforming Darkness' is an invitation to encounter seven core emotions in a new way. It is not simply about awakening negative energies, but discovering the impact they have on our daily experiences; seeing and understanding them fully and finally revealing the truth and light that lies within their transformation. This can be a liberating and deeply empowering discovery.
It's time to learn the art of meeting negative emotions fully and transforming them within the heart.
8-MONTHS PROFESSIONAL TRAINING
School of Emotional Transformation
Learn to release negative emotions, blockages and even traumas at the root using the TIP-Method to enable breakthroughs in situations of crisis, and lead yourself and your clients into lasting Emotional Resilience and True Inner Power & build a fulfilling job as a Coach of Emotional Transformation.

This training is a flagship program that combines five of Shai Tubali's main methodologies in the powerful TIP-Method. More relevant these days than ever, it has been designed to provide the knowledge and techniques that can truly mature and integrate our emotional systems once and for all. This powerful system can train us to transform suffering into opportunities for growth and flourishing.
Over 120 coaches have already been trained in the system across Europe. In May the doors to the training will be opened again, for the first time this year.
If you want to learn more about the 7 keys to true emotional development right now, you are most welcome to download the free eBook! 
TIMELESS WISDOM
Related Articles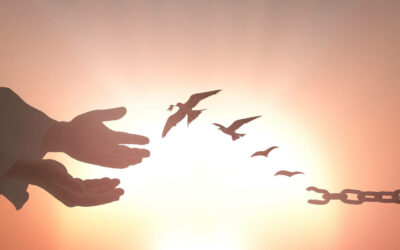 Written by Shai Tubali In part 1 of this article Shai talks about the importance of the creation of true inner power. You can read the first part here. A psycho-transformative process consists of two layers. The first layer is the creation of true inner power, which...